Indus Arthur

Indus Arthur played the part of Lt. Leslie, a nurse, in the 1970 Oscar winning film version of "MASH".
Personal Information
Birthname
Indus Jo Saugstad
Born:
April 28, 1941
Birthplace
Los Angeles County, California, U.S.
Died:
December 29, 1984
(aged 43)
Deathplace
Los Angeles County, California, U.S.
Occupation/
Career:
Actress/Singer, Harpist
Years active:
1963-1984, her death
Character information
Appeared on/in:
MASH (film)
Character(s) played:
Lieutenant Leslie
Indus Arthur (April 28, 1941 - December 29, 1984) was an actress in motion pictures and television in the 1960s and 1970s. She appeared as Lieutenant Leslie, a nurse, in the 1970 Robert Altman directed film MASH.
Biography
[
]
Early life
[
]
Born and raised in Los Angeles County, where she was a lifelong resident, Indus was a bonafide Hollywood sex symbol; she had deep blue eyes, long blonde hair, a buxom, sexy figure and a humorous quirk to her lips. Both Indus and her grandmother were named for the Indus River in Tibet. Her grandmother once visited the river. Her father was a still cameraman for a number of Hollywood studios. He opposed to her mother and her two sisters becoming involved in films.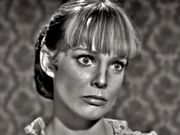 Early acting work
[
]
Indus signed as the leading lady for the mystery play, Uncle Marston, in April 1963. The production was staged at the Stage Society Theater in Los Angeles. A reviewer referred to her acting prowess in the role of an agitated Derbyshire heiress, commenting Arthur is a lovely, polished performer. Previously she had appeared in theater in London, England and at the Dublin Playhouse in Dublin, Ireland.
The Slender Thread (1965) showcases two fine acting talents in Sidney Poitier and Anne Bancroft. As Marian, Arthur plays an employee of a crisis clinic which counsels potential suicide victims. She was assigned a role in Alvarez Kelly (1966). The western is set during the era of the American Civil War. It features a Mexican cattleman played by William Holden and a military colonel depicted by Richard Widmark.
Arthur's other movies are Angel's Flight (1965), and The Christian Licorice Store (1971).
Television
[
]
Arthur was a prolific actress on television. Among her many appearances are episodes of the Kraft Suspense Theater (1964-1965), The Alfred Hitchcock Hour (1965), Ben Casey (1965), Perry Mason (1965-1966), T.H.E. Cat (1966), The Virginian (1966), The Wild Wild West (1966), Dragnet (1967), and General Hospital (1963, 1970-1973).
Personal life
[
]
Arthur became a proponent of good skin care, in part because of her difficulty with overactive oil glands. She shared diet tips with others, suggesting people avoid foods with iodine, like salt and shellfish. She advised steaming the face to keep the pores entirely clean. Arthur used an electronic steamer for instant steam with no risk of burning herself.
Near the end of her life Arthur entertained as a singer and harpist in clubs like the Scripture Gardens Coffee House in Venice, California.
Indus died in Los Angeles County in 1984 of skin cancer. She was 43.
External links
[
]