"Whatever you guys decide is fine with me."
[Blake, in Rainbow Bridge]
"Ever since the dark days before Pearl Harbor, I've been proud to wear this uniform..."
[Blake, twice, in the 1970 film]
Lieutenant Colonel Henry Braymore Blake is a character introduced in the 1968 Richard Hooker novel M*A*S*H. He also appeared in the 1970 film, played by Roger Bowen, and more famously in the first three seasons of the television series by McLean Stevenson.
About Henry
Henry was the commanding officer of the 4077th. While he was beloved by most of the camp, particularly Hawkeye and Trapper for his down-to-earth, laid-back manner, he was disliked and scorned by Margaret and Frank, with Margaret preferring stricter military discipline while Frank yearned to take command.
Prior to the 4077th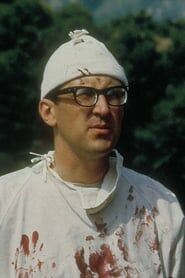 In the film, Henry is a career Army man, having been commissioned prior to World War II. In the TV series, Henry is a reservist called up to active duty from his private practice in his hometown of Bloomington, Illinois. He attended the University of Illinois at Urbana-Champaign, where he was an athletic trainer for the football team.
As Commander
Though Henry was a capable doctor and a decent man, he was largely ineffectual as a commander, though in his defense, Henry never professed to be a great leader, and was fully aware that he was in over his head as CO. Blake put friendship above his command, but there was the rare occasion when he had little choice but to assert his command, which he did firmly, albeit uncomfortably. In Dear Dad, Hawkeye described Henry as "a good doctor and a pretty good Joe," but then likened Henry's command style to "being on a sinking liner, running to the bridge and finding out the captain is Daffy Duck".
Henry's primary concern was that the hospital ran smoothly, and he couldn't care less what the others did while off duty. Henry made good use of his own downtime, as he was an avid golfer and fisherman, the latter of which is in frequent display on his non-uniform bucket hat which is covered with numerous fishing flies and lures (along with his rank insignia).
Conversely, he was also a considerable drinker; in To Market, To Market, when his treasured 100-year-old antique oak desk was stolen by Hawkeye and Trapper to trade for desperately needed medical supplies, Henry's initial concern was whether someone had broken into his liquor cabinet. Another time while drunk he claims he was sent to Korea after attending a party with a 30-year career military medical general; when the general made a remark about a coffee enema, Blake foolishly responded, "with cream and sugar?"
The overwhelming combination of paperwork and incessant arrivals of incoming wounded often left Henry feeling exhausted, but like the others, Henry soldiered on as best he could. Over time, however, Henry became more assertive and willing to stand his ground when it involved principle or serious medical matters.
Relationships with...
Radar
His strongest bond in Korea was to Radar, for whom Henry became something of a father figure. Radar's TV depiction was that of a naïve, bespectacled, fresh-faced farm boy from Iowa, vulnerable to the horrors of war, and Henry became like the father he never had, providing guidance, comfort, and support to the young Corporal. In return, Radar, more or less, was Henry's backbone, and kept the unit running like a well-oiled machine, utilizing his nearly magical skills for getting everything done counter-balancing Henry's laissez-faire attitude.
In the 1970 film there seemed to be little or no father/son bond, though Henry entrusted everything to Radar, who was still company clerk, as opposed to SFC Vollmer, the camp's sergeant major, who invariably found himself one step behind Henry and Radar's machinations.
Hawkeye & Trapper
Under Henry's watch, Hawkeye and Trapper repeatedly got away with numerous shenanigans, either because Henry looked the other way, or they were able to manipulate him into seeing things as they did. On the rare occasion when Henry actually stood his ground the maverick captains would criticize Henry for not being "one of the guys"; for example, when Henry decided to send a lost Korean boy to an orphanage, accurately insisting that the unit wasn't qualified enough to look after him, Hawkeye called him a villain, which offended Henry. His tenacity nearly cost him his life when, in Cowboy, he stubbornly refused to let a distraught helicopter pilot go on leave to see his wife, and the nearly unbalanced pilot almost killed Blake four times.
In The Trial of Henry Blake, Hawkeye and Trapper fought to secure Henry's command when Margaret and Frank brought formal charges against him for, as they put it, giving aid and comfort to the enemy, when in reality Henry sent some medical supplies to Nurse Meg Cratty, who operated a civilian clinic in North Korea. After bringing Meg to the hearing to testify in Henry's behalf, the presiding officers were ready to drop the charges with Frank's approval, which he naturally refused at first, but when Hawkeye and Trapper threatened to tell Frank's wife about Margaret, Frank abruptly changed his mind.
Frank & Margaret
Henry saw Frank and Margaret as callous and overbearing, while the two majors incessantly criticized Henry's lack of command skill. Henry generally let their insults roll off his back, but Frank and Margaret frequently went over Henry's head when they didn't get their own way, filing formal complaints to army brass, particularly senior officers whom Margaret is very close to. At one point, Henry mocked Hot Lips by saying that she had gone over his head so many times that he had "athlete's scalp". He said something similar to Hawkeye and Trapper when explaining that he had not, in fact, signed a dishonorable discharge for a soldier who was homosexual, despite Frank threatening to go over his head again. Henry dared him to do it saying "He's done it so many times I've got footprints on my scalp". When Hawkeye accused him of signing it and finding out he hadn't, he wryly acknowledged Henry's character when he replied, "...How dare you do the right thing".
Being a genuinely kind-hearted and forgiving person, Henry chose not to bring charges against Margaret when she got herself so drunk that she could not even pronounce her own name properly. Henry even ordered Hawkeye and Trapper to sober her up quickly for incoming wounded so that the incident would not show up on her permanent military record. Eerily enough, the drunken Margaret told Henry that he looked just like her father before he died, to which Henry merely shrugged and replied, "Yeah, a lot of people have said that." (Later in the series, Margaret's father was retconned as still alive and visited her in camp).
Klinger
Henry was not completely incapable of following military regulation. He repeatedly refused to give Corporal Klinger his devoutly-wished Section Eight for being mentally unstable, despite all the exuberant dresses and ludicrous schemes Klinger concocted in order to convince his superiors that he was insane. Though at one point he caved To Frank and Margaret's demand that Klinger undergo psychiatric evaluation. Henry even had a file full of Klinger's various phony attempts at hardship discharge. One time when Klinger was being particularly obnoxious, Henry threatened Klinger by saying, "Klinger, I've never hit a woman before."
Personal life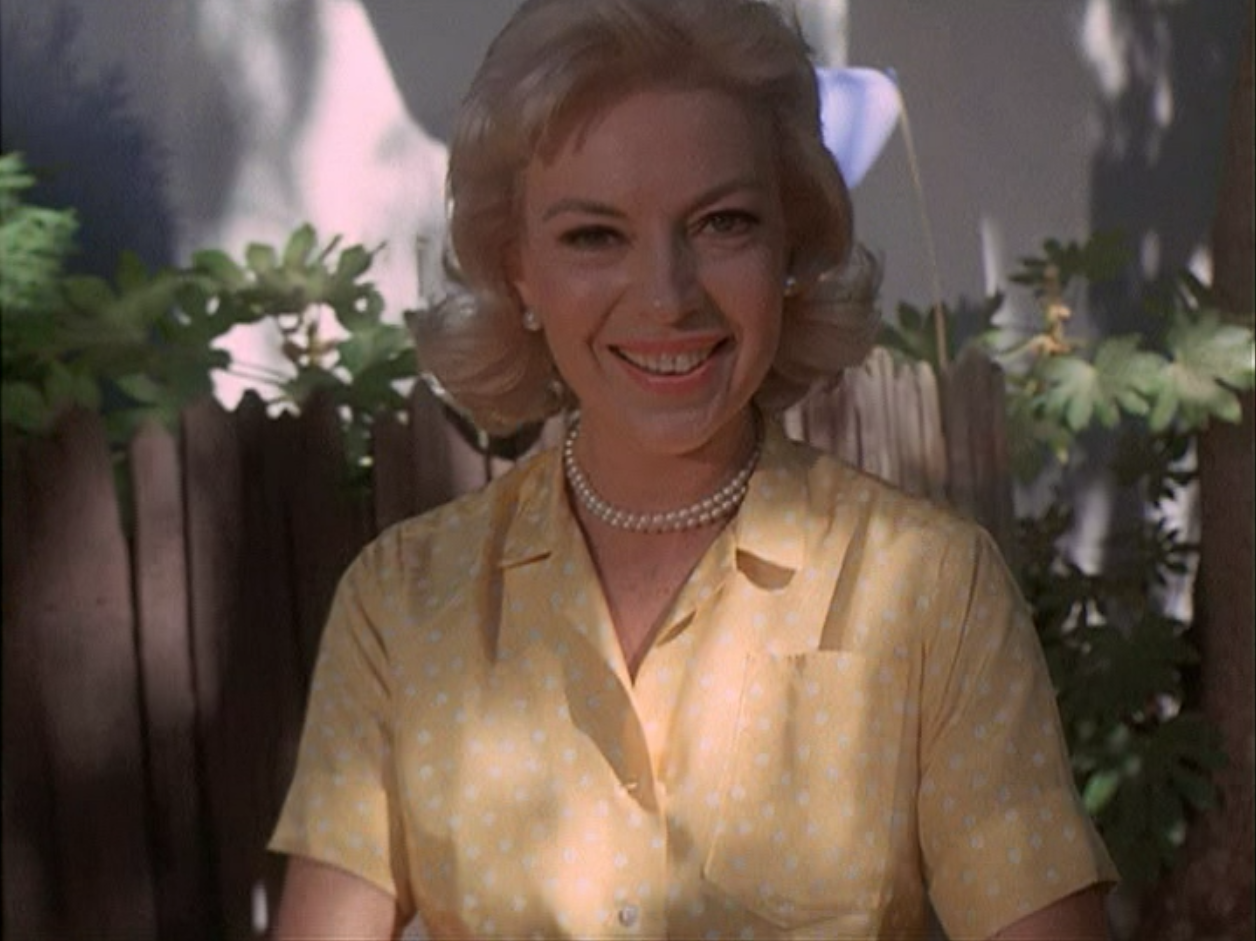 Henry is married to Lorraine (called "Mildred" throughout Season 1), and they have three children, Jane, Molly and Andrew, the latter of whom was born shortly after Henry shipped out for Korea. Lorraine was a one-time Succotash Queen at Illinois Normal (now Illinois State). She and Henry met at a freshman mixer while she was dating football star Buzz Wollinski. She agreed to go out with Henry after he begged her, and he proposed to her on their first date. Lorraine is an excellent cook, but irresponsible with money and, according to Henry, acted like Frank Burns in drag. To his aggravation, Lorraine sent him her bills and used check books to balance their account, though Henry insisted that he was terrible with numbers.

Though a family man, Henry shared Hawkeye and Trapper's penchant for fraternizing with the nurses. During season 1 he had an ongoing affair with a Nurse Scorch, and later had affairs with two other nurses. In Henry in Love, Henry almost leaves Lorraine for a college girl named Nancy Sue Parker, who was less than half his age (20 to his 44). When she arrives in camp she forgets about Henry and quickly develops a thing for Hawkeye. After a quick phone call to Lorraine set up by Radar, Hawkeye and Trapper are worried that Henry will wreck his marriage, but realizing what he has back home, Henry thinks better of mentioning Nancy to Lorraine and ends the call with his marriage still intact. When Nancy leaves camp, Henry strangely finds himself relieved that she is now gone. On a later occasion (Life With Father), he gets a letter from Lorraine permitting him to cheat on her, but he eventually reads into it that she had cheated on him, which was confirmed when she told him over the phone that she was attracted to someone else, which hurt, but what hurt Henry even more was that the other man was an orthodontist.
Leaving the 4077th
In the season 3 finale Abyssinia, Henry, Henry had earned all his rotation points and was qualified for discharge. Hawkeye, Trapper and Radar threw him a private going-away party in the back of Rosie's bar, while Margaret and Frank were even more overjoyed as Henry's departure automatically elevated Frank to commander (though their joy would be short-lived when Colonel Potter arrived as the new CO). Henry said goodbye to the camp, taking a little extra time with Trapper and Hawkeye, who gave Henry a kiss on both cheeks, and then talked him into giving Margaret a big goodbye kiss before making his way to the chopper arriving at the pad. Just as he climbed aboard, Radar emotionally gave him a final salute. He went back to him to return the salute and then said, "You behave yourself, or I'm gonna come back and kick your butt." He and Radar embrace before Henry gets back on the chopper to leave camp for the final time.
Some time later, while the three remaining doctors were in surgery, a visibly shocked Radar came in to report that Henry's plane had been shot down over the Sea of Japan and everyone on board was killed. Everyone was overwhelmed with grief and shock, even Frank and Margaret, who could be seen sobbing at the news. Henry was replaced by Colonel Sherman Potter as the 4077th new commander. Similar to Henry, Potter was easygoing, fun-loving and compassionate enough to earn the deep respect of his staff (including Margaret, but not Frank, who resented being passed over for command), but in contrast, Potter was a career soldier and consummate leader and surgeon, and never hesitated to put his foot down when things got out of hand.
Aftermath of Henry's death
The producers, Larry Gelbart and Gene Reynolds, decided almost at the last minute to add Henry's death to the episode. In Suzy Kalter's book The Complete Book of M*A*S*H, Jamie Farr (Klinger) relates his own version of the events leading up to the scene in which Radar announces Henry's death. Farr stated that show creator and writer Larry Gelbart showed a very top-secret script of the scene to the cast but not the crew, who remained uninformed until the scene was filmed. Farr then went on to say that the first take "was a blockbuster", with gasps being heard from the crew, but they had to shoot a second take due to a technical problem.
After the news of Colonel Blake's death shocked the world, the very next night during her opening monologue on her musical variety show, Cher introduced Stevenson as her guest star, saying that he was "missing in action"; the video briefly cut away to a shot of Stevenson, in costume as Henry, rowing a raft as he looked straight into the camera and said, "Hey guys, I'm OK. I'm OK!" (Ironically, during the real Korean War, a non-hostile air crash occurred in the sea of Japan in Sept 1950 and at least one medical personnel, US Air Force Medical Squadron Captain Vera Brown, was killed.)
Henry was referenced in passing in several subsequent episodes, most notably in The Late Captain Pierce, Period of Adjustment, Depressing News, and As Time Goes By. In the latter episode, the final episode produced and the next-to-last aired, Margaret decided to bury a time capsule and asked others to volunteer various items from the camp. B.J. submitted a fishing fly that once belonged to Henry; he suggested that it should symbolize all of the men who never made it back home.
In the Richard Hooker novels and Robert Altman film, Henry Blake remained in command at the 4077th after Hawkeye and Duke went home. In the novel M*A*S*H Mania (set in the 1970s) it is revealed that Blake stayed in the Army and had attained the rank of Major General. 
Several times throughout the series, the awards that Colonel Blake had earned during his service in the army could be seen on his uniform. They are unfortunately not accurately portrayed. He is shown as having earned the following:
Army Commendation Medal
World War II Victory Medal
Army of Occupation Medal
National Defense Service Medal
United Nations Service Medal
The National Defense Service Medal was indeed awarded to personnel serving in Korea. However, it was not created as an award until 1954, two years after Henry Blake was killed. The series never mentions how he came to receive a Purple Heart (for wounds in battle) and it is shown as being worn AFTER the Army Commendation Medal, which is incorrect.
Quotes
"I never claimed to be a junior General MacArthur. Look, I'm a doctor. All I try to do is patch kids up and run a hospital."
(Comforting Hawkeye after the death of a friend) "If I had all the answers I'd be at the Mayo Clinic. Does this place look like the Mayo Clinic? Look, all I know is what they taught me in command school; there are certain rules about a war, and Rule Number 1 is that young men die. And Rule Number 2 is... doctors can't change Rule Number 1."
"(Reviewing Klinger's file) "Father dying last year... Mother dying last year... Mother and father dying... Mother, father and older sister dying... Mother dying and older sister pregnant... Older sister dying and mother pregnant... Younger sister pregnant and older sister dying... Here's an oldie but a goodie... half of the family dying, other half pregnant. Klinger, aren't you ashamed of yourself?

"Klinger: "Yes sir... I don't deserve to be in the army."
"Klinger, it's 4 o'clock in the afternoon and you're still in a housecoat?! Put on a dress! You never know who might be coming around! (to Trapper) Boy oh boy, you gotta stay on top of these guys every second!"
(Talking on the phone to his son) "I don't care if your sister did drop an ice cube down your underwear, that's what girls do."
(Saying goodbye to camp, Klinger wearing a fruit-basket hat) "Klinger, that outfit might just get you that Section Eight."
(Saying goodbye to Radar) "You behave yourself or I'm going to come back and kick your butt."
Trivia
Henry is Christian, with having mentioned his faith in many episodes, but his denomination remains unknown.
McLean Stevenson was actually born in Normal, Illinois.
Blake claimed in one episode to be the best diagnostician in Bloomington, Illinois.
He once admitted causing his college football team to lose a championship game after Henry taped the wrong leg of the star running-back. (perhaps tight-end or fullback).
During the first three seasons, Henry is absent in the episodes "Officer of the Day" and "Alcoholics Unanimous." The explanation in both episodes was he was on R & R.
When his son is born in "Showtime", he tells Radar that he's becoming a father for the third time. We know he already has two children, but it's unclear if he had two girls or a boy and a girl: in one episode, he mentions his daughters, Jane and Molly; in another, he's on the phone with his family and tells his son Andrew that he's the man of the house while he's away (and to not hit his sister with the dog).
Portrayals
Only two actors have portrayed the character of Henry Blake:
Coincidentally, both actors died one day apart; Stevenson passed away on February 15, 1996, and Bowen the day after; both died of a heart attack.