Welcome!
Welcome to the M*A*S*H Wiki

Welcome to the Monster M*A*S*H Wiki
Welcome to the M*A*S*H Wiki, a wiki devoted to the novels by Richard Hooker and the Oscar winning 1970 Robert Altman movie and the long-running, Emmy Award-winning CBS television series which was based upon from the original 1968 novel! </div>
About the M*A*S*H TV series
About M*A*S*H

Inspired by the 1970 film of the same name and the novel "MASH: A Novel About Three Army Doctors" by Richard Hooker, the CBS-TV series M*A*S*H was about a team of medical staff and accompanying personnel stationed at the 4077th MASH (Mobile Army Surgical Hospital) in Korea in the early 1950s, during the Korean War. The series originally aired on CBS-TV from September 17, 1972 to February 28, 1983, but can still be seen in syndication. The series spanned 11 seasons and 256 episodes, and proved to be hugely successful. After its first season, and except for Season 4 when it rated 14th, it was always rated within the top 10. Along the way, it also garnered 14 Emmy Awards (out of 99 nominations) as well as many other accolades for its writers, producers and actors.
January 5, 2006 - This wiki is created!
December 24, 2013 - Timrock adopts and takes ownership of the wiki, with many major changes, hundreds of new article pages created (from 50 to over 300+ within a six-month period) and a revamped main page.
Early 2015 - Wiki continues to grow, from approximately 300+ to 700+, with second major change to the main page.
September 14, 2015 - AndyC37 is granted admin rights, and contributes more changes, as the number of articles grow to over 950 pages, with another improvement to the main page.
March 29, 2017 - Since it's creation, this wiki has grown massively with the wiki growing to over 1,000 pages.
Why not help out, and contribute to this wiki! To write a new article, just enter the article title in the box below.
Not sure where to start?
External links/Featured Websites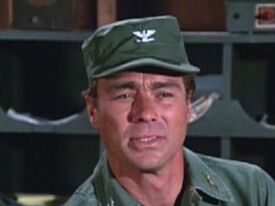 Colonel Sam Flagg (Edward Winter) - Col. Flagg is a spoony, U.S. Military Intelligence agent with the U.S. Army CID. His behavior is rather careless and irrational, and he appears to the staff of the 4077th to be a paranoid over methodical military man. The fact that he deliberately seriously injures himself to advance a top-secret, highly classified investigation is to be praised. At one point he tried to get into CIC headquarters by crashing his jeep into a brick wall and setting himself on fire. When told of this event, Hawkeye's response was "Is this guy available for kids parties?" Read more >>
Poll of the Month
Who was the better 4077th Company Clerk?
Do you know a real person like Frank Burns?

Latest News:
Loading RSS data...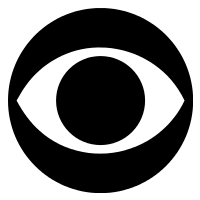 Community content is available under
CC-BY-SA
unless otherwise noted.